THERE IS A WAY, AND WE CAN GET YOU THERE.
At A&C Construction, we are here to help close the gap between what is designed on a computer, and what will work in the field. If the pipe's not right, your job is off to a terrible start. Extensive knowledge and experience, combined with attention to the smallest detail make it easy to find potential problems before they cost you money.
Line of pipe forethought and planning, adjustments to achieve positive drainage, invert awareness, cautious digging, and inlet planning are just some of the things A&C Construction's storm drain professionals are capable of.
Scheduling with superintendents and conveying potential pit falls along with determining possible solutions is what we do. Start right or, spend the rest of the job trying to adjust for problems that could have been avoided.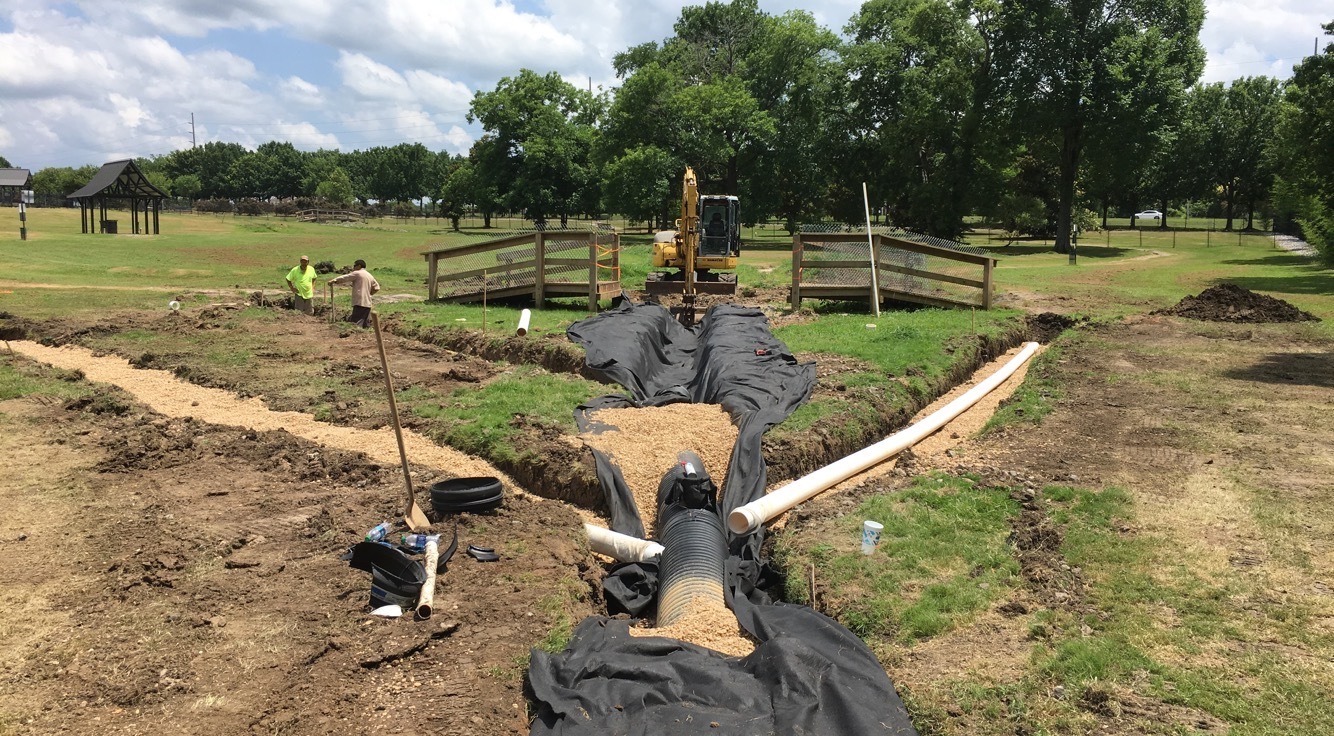 Prefab structure installation
Built in place inlet and junction boxes
Underground retention/detention areas